Yandex leads Europe's first self driving taxi push with public test launch in Russia
Russian technology giant Yandex has begun to test self-driving taxis in Innopolis, a small town built a few years ago to foster education in technology and entrepreneurship.
Yandex describes the tests in a blogpost as the first autonomous ride-hailing service in Europe.
About 100 residents have already signed up for the pilot scheme, with the first rides in two vehicles taking place this week.
Yandex unveiled a prototype of its self-driving Prius last year. The company says that in the future, it plans to expand its driverless ride-hailing service, adding more destinations and vehicles and removing the safety rider.
Though various car companies across Europe are currently pursuing autonomous car programs, this is the first time such a service has launched to the public on the continent.
Yandex, which is often referred to as the Google of Russia, has been doubling down on its on-demand ride-hailing efforts, recently merging with Uber's service in Eastern Europe to create a new $4 billion entity. Last year, Yandex.taxi also announced its self-driving car project, and in the intervening months it has been testing the vehicles on public roads.
The company's push into public-facing autonomous ride-hailing will be modest at first, however, and will constitute just two self-driving vehicles. The service will be offered for free, though, and — as with similar initiatives around the world — a safety driver will be present inside the vehicle at all times.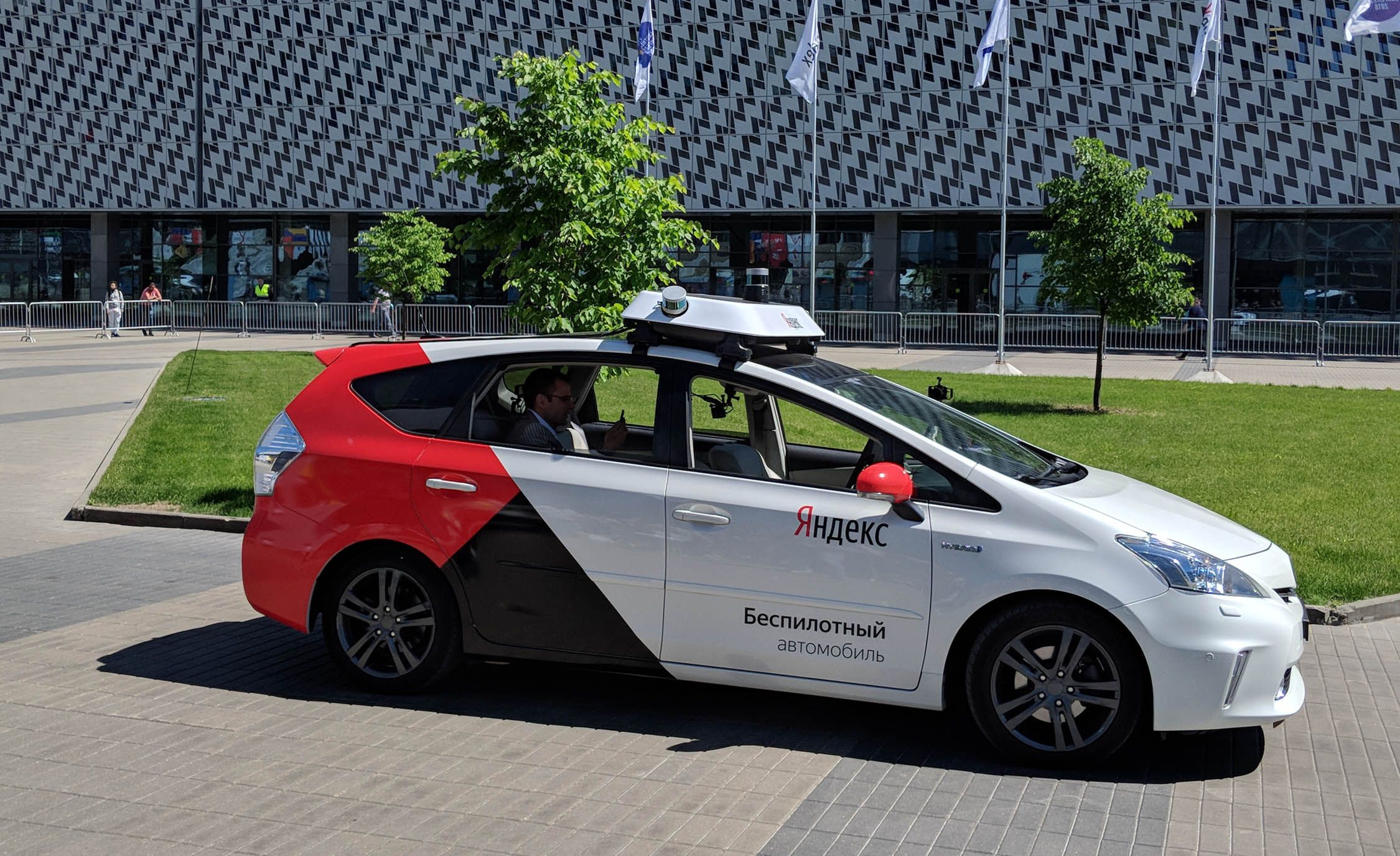 At the moment, passengers who hail a taxi can travel free of charge between five standard locations in Innopolis, including the university, a local business center, and a residential area.
The average ride is just over 2 km or 1.25 miles. The two autonomous cars, Toyota Prius models equipped with Yandex technology, detect objects around them with centimeter precision and compare them against preloaded maps.
Though the population of Innopolis weighs in at just a few thousand people, its status as a high-tech hub makes it a prime test bed for autonomous taxi services. Around 100 people have signed up to participate in the driverless taxi trials, and they will be able to choose from a number of pre-set destinations, including the university, stadium, and apartment blocks.
The next step for the test will be to open the service up more extensively, with feedback from the trial phase used to inform future expansions.
"Our Yandex self-driving team plans to later expand the autonomous ride-hailing service to include more destinations, additional vehicles, and removing the safety driver, in addition to improving the service based on user feedback," the company said in a blog post.