What is Surface Web, Deep Web, Dark Web and Darknet?
In the first we can discuss about internet:
Internet is full of information. Everyone read topics according to their interest and gain information. Internet is made up of billions of devices connected together and share information all over the world. Maximum amount of people don't know about that internet is divided into four categories. These are Surface web, Deep web dark web and darknet. So today we can discuss about these four categories.
To learn more About Internet click here.
Well if you are a tech enthusiast, you must have come across these words just like I have a lot of times! But I had never looked so deeply into finding out the differences as I thought deep web and darknet are the same, but it's not. So, let's understand the difference between Surface Web, Deep Web, Dark Web and Darknet. Also understand what darknet browsers are needed to enter dark web and darknet.
The section of the internet that is being indexed by search engines is known as the "Surface Web" or "Visible Web". Now, 4.5 billion pages is a lot, but you'd be surprised to know that in reality it's only 4 percent of the whole web. It's the "surf" of the ocean of the whole internet. The reason search engines can see the surface web is through their web crawlers that read the website data, index it, and follow the links. So, what is the 96% that lies under the surface? So, let's start discussion and try to clear out all the things.
What is Surface Web?
Let me tell you one thing, if you are reading this blog then you are exploring the surface part of the web. The websites, webpages and information that you find using web search engine like Google, Yahoo, Bing, etc. only portray that you are exploring just the surface of the web. Search Engines use the crawling process to index the webpages. Thus, the general public access only surface web. Now, let's go little deeper. Only 4% of the content is only available for the general public in the entire ocean of the web.
What is Deep Web?
Deep web is the secret web which is not visible for normal user. The deep web consist of a website or any page on the website which are not indexed by search engines. The user can only access it if he/she has a authorized person to access it and has any permission like (Url, username and password etc). Deep web is used to store most personal information like (Cloud storages, any organization personal data and military data etc).
In simple terms, there are places in web that cannot be accessed by search engines but can be accessed if you have an address such as user id and password. And 96% of the content is available in the entire ocean of web.
How is the Deep Web different from the Surface Web?
The main difference is that the Surface Web can be indexed, but the Deep Web cannot. You can still access it though. You yourself spend a lot of time in the Deep Web, but you probably do not know it. Deep web site examples are:
Websites you can only get in with a username and password, like email and cloud service accounts, banking sites, and even subscription-based online media restricted by paywalls
Companies' internal networks and various databases
Education and certain government-related pages
Dynamic content, coming from a database where the page you see was displayed as a result of a query you put into that page's search box or a form (Crawlers can't do these things.)
What is Dark Web?
But now we can discuss about the most dangerous part of the internet which is called dark web or darknet. Dark Web is illegal to used. The all criminal activities are act upon on dark web. The criminal activities like drugs dealing, killing humans etc. The user can only access it if the user has Tor Browser. The Tor means The Onion Router. It can make a layers of many IPs and the user surf the internet anonymously. Many dark web websites are banned by Tor but the dark web is totally not cleared. So my decision is that don't go on the dark web because it was illegal and I am not responsible for any bad thing.
Have you heard of the Silk Road? It is an online black market, infamous for selling and purchasing illegal drugs. In October 2013, FBI shutdown the website and arrested the owner but still in November 2013 Silk Road 2.0 came online. It was shutdown again by the FBI in 2014.
Now how is the Dark Web different from the Deep Web?
At the moment, the Dark Web is defined as a layer of information and pages that you can only get access to through so-called "overlay networks", which run on top of the normal internet and obscure access. You need special software to access the Dark Web because a lot of it is encrypted, and most of the dark web pages are hosted anonymously.
There are several tools used for reaching these parts of the internet. The TOR (The Onion Router) maintains the most popular tool for Dark Web access. Their primary product is the Tor browser. If you think you are completely anonymous though, think again. Law enforcement routinely shuts down and prosecutes sites and people doing illegal things on the Dark Web.
On the Tor network, internet traffic is directed through the network of random relays. The browser builds a route of encrypted connections, one-by-one. Each relay knows only the previous and the next relays, but full connection route stays almost untraceable. The Multiple layers of encryption resemble the structure of an onion.
What is Darknet?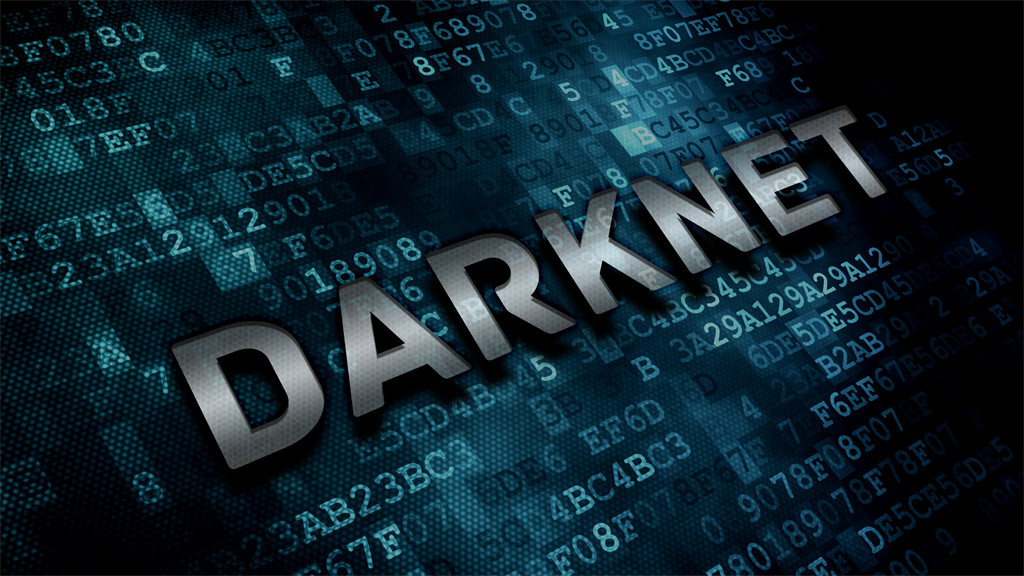 A different network that is encrypted and is created upon the existing internet is Darknet. It can only be accessed by using some specific configuration of the tools and software.
Darknet browsers:
Some of the popular darknet browsers are Freenet, Tor, GNUnet, I2P, OneSwarm, RetroShare, etc.
Two types- i. Friend-to-friend networks (used for sharing files using peer-to-peer connection) ii. Privacy networks (such as Tor). Darknet is mainly used for doing illegal activities- computer crime, Purchase or sell illegal goods and services, news leaks, mass surveillance, pirated movies, child pornography, etc.
Basic difference between Surface Web, Deep Web, Dark Web and Darknet
| | | | | |
| --- | --- | --- | --- | --- |
|   | Surface Web | Deep Web | Dark Web | Darknet |
| Description | Content that search engine can find. | Content that search engine cannot find. | Content that are hidden intentionally. | – |
| Known as | Visible Web, Indexed Web, Indexable Web, Lightnet | Invisible Web, Hidden Web, Deep Net | – | Underbelly of Internet |
| Constitutes | Web | Web | Web | Network |
| Contents | Legal | Legal + Illegal | Illegal | Illegal |
| Information Found | 4% | 96% | – | – |
| Browser | Google Chrome, Mozilla Firefox, Opera, etc. | – | Tor Browser | Freenet, Tor, GNUnet, I2P, OneSwarm, RetroShare |
Note: Dark Web and Darknet are not the same.
Tor Browser is not totally secure and has vulnerabilities through which attackers may be able to find who is using a Tor Browser. Maximizing the Tor Browser can reveal the window and screen size.
The writing of this article is only for knowledge. I don't promote illegal activities and I am not responsible for any illegal activity.
I hope after reading this article you can know about what is surface web, deep web and dark web. This is my opinion about this topic. If I can take any mistake please comment me and I am waiting for your response.
Thank You.