Uber is seems to launch its own electric bike
Uber is to switch its focus from taxis to electric bikes and scooters to grow its global business, its chief executive has said.
The ride-hailing app will promote different modes of transport that can work better in congested inner cities, to keep Uber users on its platform.
Dara Khosrowshahi told the Financial Times (paywall) that while the move would cost Uber in the short term, in the long term it would be better for cities, users and the company.
He said: "During rush-hour, it is very inefficient for a one-ton hulk of metal to take one person 10 blocks."
Khosrowshahi said that diversifying would help shape user behaviour and also allow Uber to grab more of a "$6tn (£4.7tn) mobility market", adding: "No one product is going to be serving that whole market."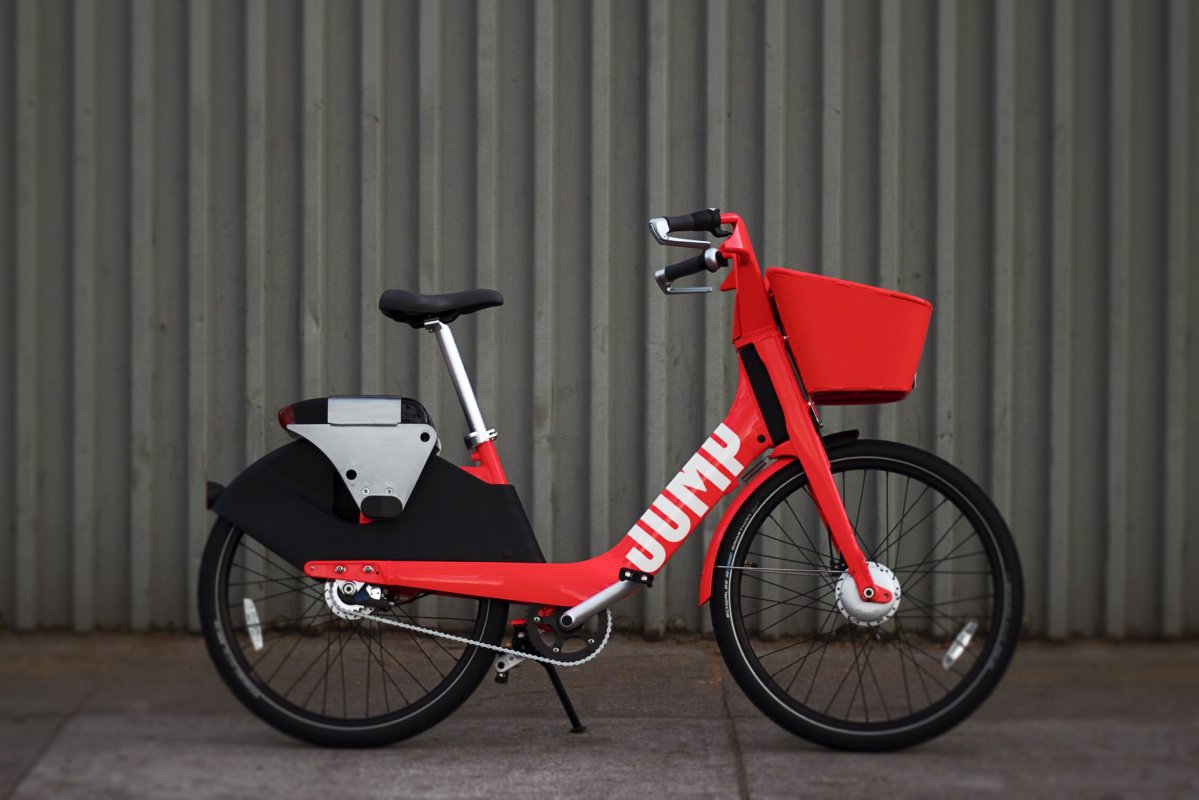 But at least the ride-hailing company's two-wheeled game plan will get one break this week, as the Presidio announced that Uber-owned Jump rental bikes will soon be available in the national park.
An Uber spokesperson said there was "nothing to share" about possible UK expansion yet. Uber's position remains uncertain in London, where it was granted a 15-month provisional licence on appeal this year after it was found not to be a "fit and proper" operator of private hire vehicles.
Although it has pledged to mend its ways, the company has continued to resist legal rulings giving employment rights to its drivers. London's mayor, Sadiq Khan, has signalled his desire to cap the number of Uber drivers, which he blames for worsening congestion, and while cycling and scooters could be a better solution, the city would be keen to see how they work in tandem with its own extensive and loss-making cycle-hire scheme.
According to officials, "The Presidio is the first national park in the west to offer electric bike share." Jump bikes will pop up in the park starting September 7. Users can hop aboard at a rate of $2 per 30 minutes via the app.
Uber acquired the bike-sharing startup Jump earlier this year, which already has electric bikes in cities such as Washington DC, New York and Denver. Uber also won a recommendation to operate electric scooters in Santa Monica, California, and is one of 12 companies vying for five permits to operate them in San Francisco.
Uber is working on the scooters in a warehouse at San Francisco's Pier 70, according to Bloomberg Businessweek. The company also reportedly uses the space to develop its self-driving cars and flying taxis.
For more information: https://www.uber.com/en-IN/ride/uber-bike/