What Is Rafale Deal Controversy?
NEW DELHI: In April 2015, Prime Minister Narendra Modi had announced that India would purchase 36 French-made Rafale fighters off-the-shelf from French aircraft manufacturer and integrator Desault. Rafael was selected in 2012 from rival proposals from the United States, Europe and Russia. India needed a step to upgrade the elderly fleet. The original plan was that India would buy 18th of the shelf jet from France's Desalt Aviation, in which 108 others were being assembled in India by state-run Hindustan Aeronautics Limited or HAL in Bangalore.
Modi- led BJP government retreated from the previous UPA government's commitment to purchase 126 Raffles, saying that the twin-engine aircraft would be very costly and the agreement was done after nearly a decade long talks between India and France. There was a lot of hesitation on the cost of the plane. However, to upgrade the Indian Air Force, the need to suppress the bad number of fighters and pressures, Prime Minister Narendra Modi intervened and instead of trying to acquire technology from Dasault and instead of making it 36 ​​"ready-to-fly "India decided to buy the fighters
Immediately after the deal was announced, the Congress accused the ruling BJP of non-transparency in multi-billion dollar deal and called it "one of the biggest failures" in the Make-in-India program.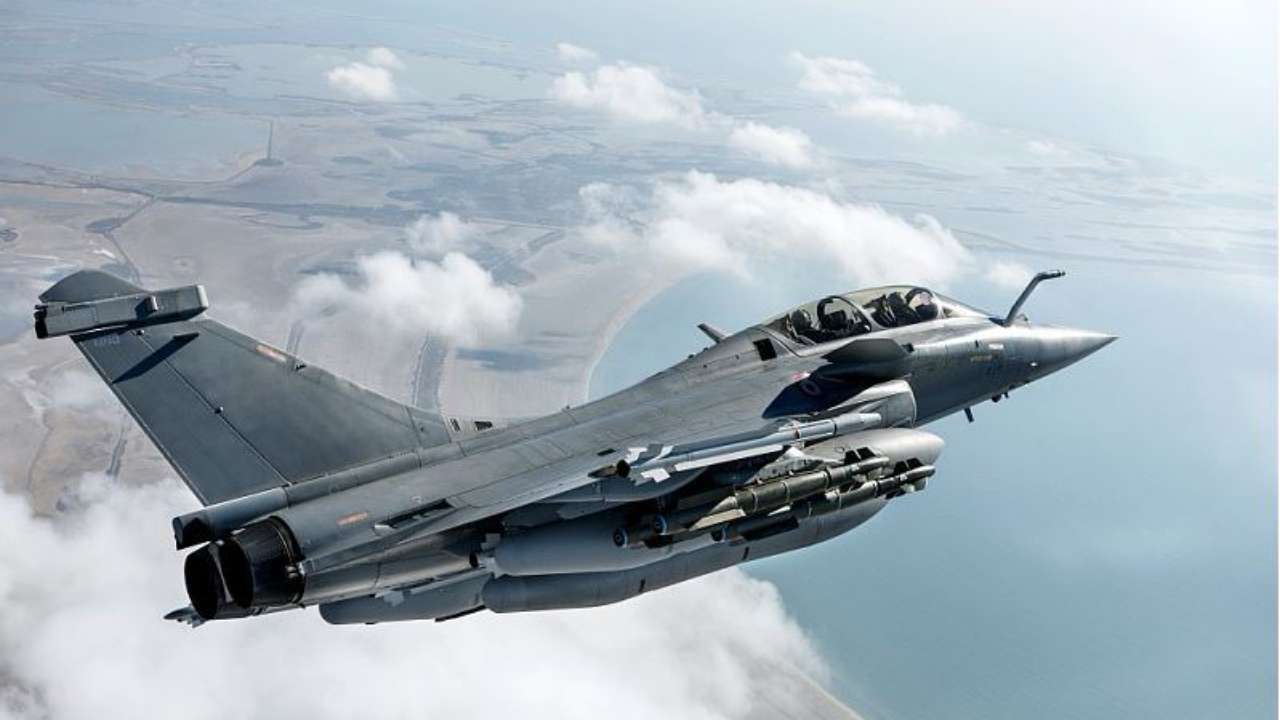 In January 2016, India ratified the order of 36 Rafale jets in a defense deal with France, and under this deal, Desault and its main allies – engine manufacturer Safan and electronic system manufacturer Thales – DRDO (Defense Research and Development Organization) Will share some techniques with ) And under the offset clause, some private sector companies and HAL.
Twin-engine Raphael Fighter Jet has been designed as a multi-role fighter for air-to-air and air-to-ground attacks from the very beginning, nuclear capable and has its on-board electronic warfare (EW) system Can also renaissance and radar jamming roles.
About one and a half years after the announcement of Prime Minister Narendra Modi's visit to Paris, in late September 2016, India signed an inter-governmental agreement with France, which is called "Raffle Deal", in which India is about 36 off-the-shelf Dassault Rafael Twin-Engine Fighters $ 58,000 million or 8.9 billion euros About 15 percent of this cost is being paid in advance. According to this agreement, India will also get spare and weapon including epic missile, which is considered the most advanced in the world.
In addition, an offset offset clause was discontinued, through which France will invest 30 percent of 8.9 billion euros and 20 percent of the local production of Rafale components in research programs related to India's military aeronautics. In November 2016, however, a political warfare Rafale deal started, and the Congress alleged that the government had "hurtful loss" of taxpayers' money to Rs. 58,000 crores also claimed that Reliance Defense Limited, led by Anil Ambani was selected incorrectly as the French firm's Indian partner. Congress alleged that in 2012 the previous UPA with France was three times the cost of each aircraft compared to the negotiations.
Reliance Defense Ltd, led by Defense Minister Nirmala Sitharaman and Anil Ambani had claimed that the government was transparent and better with the agreement made by the previous UPA government because it includes a better weapon package and military assistance, was absent in the last one. Reliance Defense also said that its subsidiary Reliance Aerospace and Desalt Aviation formed a joint venture – Desault Reliance Aerospace after two bilateral agreements between the two private companies and "there is no role in the Indian government."
However, Congress retained its attacks on the government to refuse to give information on alleged irregularities regarding Rafale Deals. Defense Minister Nirmala Sitharaman told Parliament earlier this week that the details of deal with France for Rafale fighter planes can not be disclosed as per the inter-governmental agreement because it is a "classified information".
Officials say that for national security reasons, Rafale deals with a privacy block that prevents buyers and sellers from talking about pricing, so it is impossible for any government to disclose any information about defense deals. goes.
In the attack against Congress, Finance Minister Arun Jaitley alleged that the country had been accused of "seriously compromising" the security of the country by seeking details of the weapons purchased with the aircraft. He advised Congress President Rahul Gandhi to "learn" from former Defense Minister Pranab Mukherjee "Lessons on National Security".
The delivery of Rafale Jet will start from September, 2019.