Microsoft brings "Robot OS" for Windows 10 as part of IoT push
Microsoft announced the experimental release of Robot OS (operating system) for Windows 10 users. It will be packed with many features like OS machine learning, Internet of things (IOT), Cloud Services and Computer Vision.
In recent years, the robotics industry has experienced outsized growth. It's expected to be worth almost $500 billion by 2025, and judging by recent funding rounds, investors are optimistic about the future. Warehouse robotics company GreyOrange raised $140 million for its platform in early September; in June, Bossa Nova scooped up $29 million in July for its store inventory robots and Starship Technologies secured $25 million for its fleet of automated delivery carts.
Microsoft has been in the Internet of Business business after the release of Windows IOT some years ago. Today there is no exception, as Redmond Giant has expanded its horizons of services with its new Robot Operating System (ROS) release for Windows 10 Enterprise users. Microsoft is planning to bring new software into robotic devices, such as for manufacturing, and even for consumer products like automatic floor vacuum.
Robots are not new to Microsoft, but hope to use complex machinery, as well as connected system governments and academics to build from their new ROS software. According to Microsoft, this organization is known as "Industry 4.0", which refers to the creation of the next generation.
People have always been fascinated by robots. Today advanced robots are complementing our lives, both at work and at home. Warehouse robots have enabled next-day deliveries to online shoppers, and many pet owners rely on robotic vacuums to keep their floors clean. Industries seeing benefits from robots are as diverse as manufacturing, transportation, healthcare and real estate. As robots have advanced, so have the development tools. We see robotics with artificial intelligence as universally accessible technology to augment human abilities.

[…] Microsoft is working with Open Robotics and the ROS Industrial Consortium to bring the Robot Operating System to Windows. Microsoft has joined the ROS Industrial Consortium whose mission is to extend the advanced capabilities of ROS to manufacturing and improve the productivity and return on investment of industrial robots.
For those of you who are unfamiliar with the Internet of Internet, this refers to the connect technology, which makes smart home appliances and devices such as Philips Hugh Bulb, smart television and connected speakers "smart". These devices are capable of communicating with each other, for example, when you use Harmon Cardon Invock with a cortana or any other smart speaker to turn off the lights or to control the volume on your TV. Smart robots are another example, such as internet connected floor vacations.
Internet of things refers not only to consumer products, but also refers to more complex connected machines and robots used in manufacturing. These devices just do not have to be able to communicate with each other, but should be able to understand the world around them using special sensors.
A perfect example of Microsoft's smart robot, which he showed in the ROScon 2018 program based in Madrid, Spain. In the event, the technical giant demonstrated Robotis Turtlebot 3, a robot who was able to recognize and was able to run the person who is identified as being closest in proximity.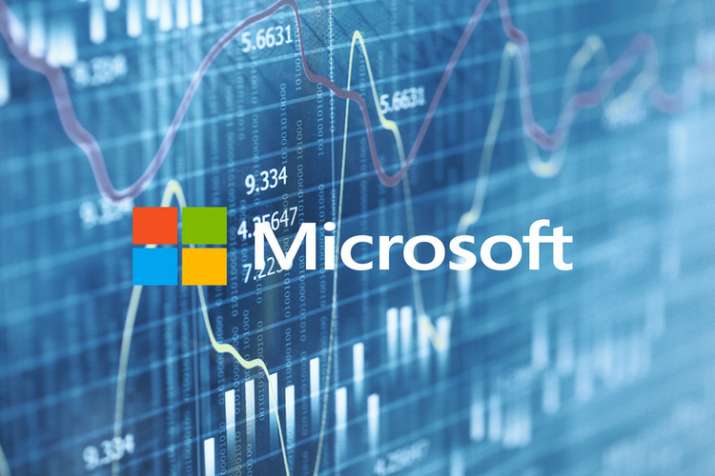 In another example, Microsoft showed several small robotic devices capable of controlling the orchestra system. This system is powered by the device, though Microsoft's cloud server Ezur, which is designed for enterprises, leases resources for resources through the cloud through services. IOT hub of Azure though this system is controlled.
With this new software, advanced capabilities should be brought to make Microsoft efficient and effective. Do you think to innovate the next generation of Microsoft's new ROS software? Show us your thoughts and discussions in the comments below.