Google Home Vs Amazon Echo, which is more smart ?
Amazon Alexa is the best. No, Google Assistant/Google Home is the best. Well, which is it?
If you're thinking about purchasing one of these two smart speakers, you might be confused about which to buy. We hear you. With all the news surrounding the two most popular voice assistants, it's hard to know which one to pick. Knowing how they're similar and different could help you make a well-informed purchase. Here's a breakdown of cost, what the two voice assistants can do, what they look like, and which smart home devices they can interact with.
APPEARANCE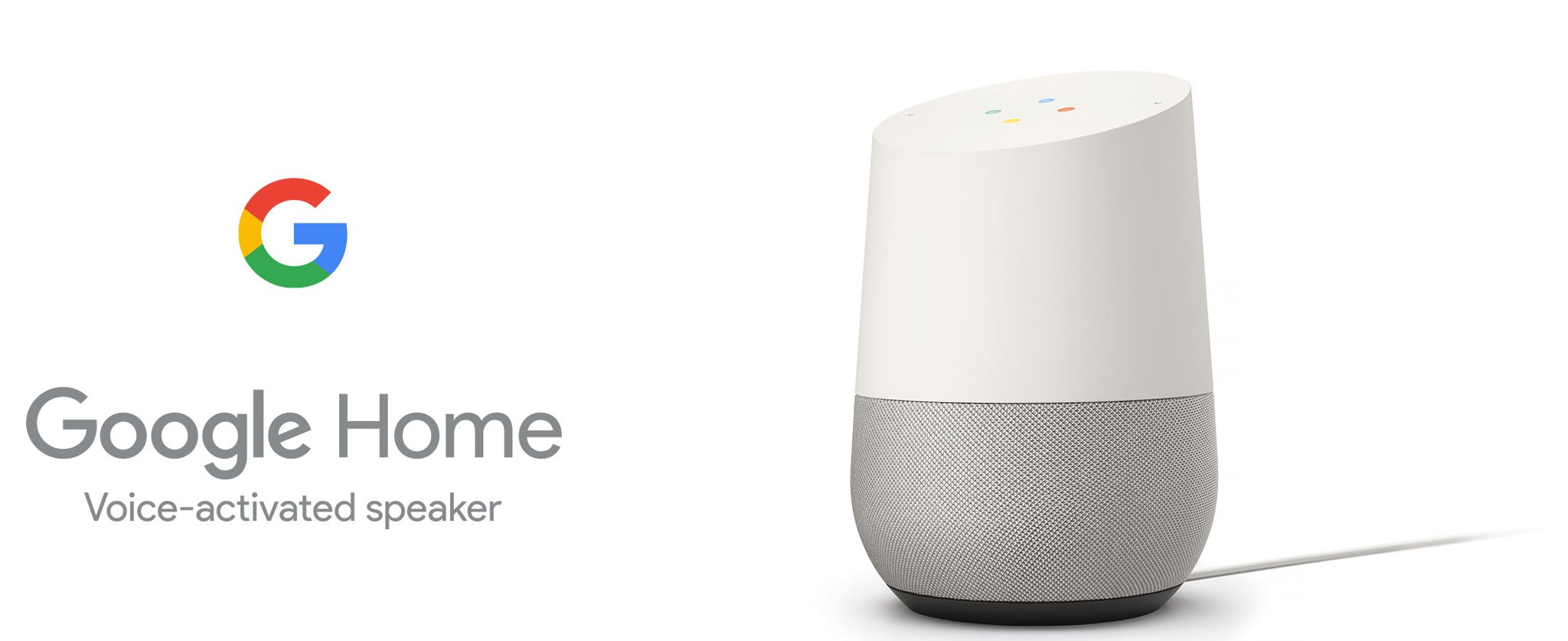 Google Home
The Google Home is circular and looks a little bit like a dehumidier. It has a white top and a grey bottom, but you can switch out the base for one that's another color. It costs Rs 9,999 to get a different bottom section, available in black, copper and coral. There are three more hues — mango, marine and violet — listed within the Google Home's tech specs, too. They're not offered in the United States yet but should become available at some point.
Additionally, you can also get the Google Home Max or Google Home Mini, which are larger or smaller than the original Google Home model, respectively. The Google Home Max is more expensive and is built for sound, while the Mini is a miniature, cheaper version of the original Google Home.
Amazon Echo
The Echo looks a bit like a Pringles can. You can buy the Amazon Echo in one of five colors. Choose from a fabric covering in one of three shades of grey. Alternatively, go with a wood-like finish in either walnut or oak.
In addition to the original Echo, you can buy other types of Echo devices, depending on your needs. The Echo Dot is a mini version of the Echo. It does everything the original Echo does and is cheaper. The sound quality isn't as good, however. The Echo Show and Echo Spot are devices with screens – the former is good for a kitchen (looking at recipe videos) and the latter is great as an alarm clock. The Echo Plus also has a smart hub built in.
The Google Home responds to touch and has LED lights that activate while in use. Conversely, instead of having lights along the top, the Echo has a lighted ring on the bottom. Both these smart speakers have cylindrical shapes, but the Amazon Echo is a bit more streamlined than the Google Home. The Amazon Echo's top is flat, while the Google Home has a slight slant, too.
Winner: Amazon Echo
ALEXA AND GOOGLE ASSISTANT VOICE

Amazon Echo
Alexa is the virtual assistant associated with the Amazon Echo. You can change the female voice to different accents or languages, but there's no male voice available yet. Otherwise, you can ask Alexa to control your smart devices if they're connected, ask for the weather for the weekend, set timers, and so much more.
Google Home
As for the Google Home, its virtual assistant is, well, the Google Assistant — leaving no doubts about its purpose for users. One interesting thing about the Google Assistant is that users based in the United States can change the voice to a male as well as pick a different language.
Google added six new Assistant voices in May 2018, too, including one that's fashioned after singer and activist John Legend.
Winner: Google Home
SMART HOME DEVICE COMPATIBILITY

Echo
Alexa works with more than 12,000 smart home products.
Google Home
The Google Home supports more than 5,000 products, which make its compatibility level seem substantially less. It's worth noting, though, that in January 2018, the Google Assistant was only compatible with 1,500 devices. That jump indicates smart home compatibility is an area of focus and desired growth for Google.
Winner: Amazon Echo
SKILLS
Neither Amazon nor Google offers a straightforward number of the total "skills" its respective smart speaker can perform for you, but it's safe to say that you can do a lot with these little speakers. There are games you can play, books you can read, music you can listen to, and so much more.
Echo
When it comes to skills, Amazon Echo has the Google Home beat. Recently, Amazon announced the Skill Blueprints portal as an option for people to build their own skills. So you not only add professional skills to your Alexa device, you can also create your own.
It's worth keeping in mind, too, that both the Amazon Echo and Google Home allow setting up routines comprised of multiple actions triggered by a single command or condition. For example, you could make your smart lights turn on and hear a news broadcast at the same time each day to wake you up.
If you're a podcast fan, the Amazon Echo requires using a podcast-related skill on the smart speaker that allows cross-platform synching.
Want to make phone calls with your smart speaker? That's possible on both devices.
Alexa lets users ask questions one after another as long as they're within five seconds of each other. But, they have to ask one question, wait for an answer and so on.
Google Home
The Google Home has many skills as well, with new ones coming out every day. Google's new Android podcast app works with the Google Home and allows picking back up where you left off when using multiple devices.
Google Home recently became capable of a "multiple actions" feature that allows people to ask more than one question at once. For example, you could say "Okay, Google, what time is it and what's the weather forecast?"
One interesting technology coming to the Google Assistant in the near future is Google Duplex, which can make calls on your behalf. Google has already shown off the technology and posted audio clips on its blog to highlight the authenticity of the capability. There's nothing about the Google Assistant voice that gives anything away to make the person on the other end of the phone think it's an artificial intelligent helper.
A study that investigated how the Google Home and Amazon Echo do while answering questions found that the Google Assistant answered more correctly and made more attempts to respond to questions than Alexa. So, for now, the Amazon Echo offers more functionality overall. But, if it's specific capabilities you want, the Google Home is a wise choice.
Winner: Tie
COST
Echo
The Amazon Echo will set you back Rs 8,999 if you get one of the fabric-covered options. Or a more product Echo Plus Rs 14,999. An Echo Dot is Rs 4,099.
Google Home
The Google Home costs a bit more at Rs 9,999. However, you can often find these devices on sale, and if you go with a Google Home Mini you'll pay just Rs 4,499.
Winner: Amazon Echo
Buying a smart speaker and choosing the best one for you isn't always straightforward, and both of these speakers have their merits. For now, we think that the Amazon Echo is the better buy. It can do more things than the Google Home, costs less, is compatible with more smart home devices, and comes in more colors and fabric choices. Additionally, there are more types of Echo devices to choose form.
We will say that the Google Home and the voice assistant inside does seem smarter than Alexa. We'll continue to update this post as more features and capabilities for both devices are announced.